Ocean City Dog Rules, Maryland | Latest Update 2023
People must know dog rules to be followed on Ocean City Beach for the safety of their pets and other visitors. The pet-friendly beaches of Ocean City allow dogs to roam in leashed conditions. Homer Gudelsky Park here is a spot for pets to enjoy in the waters. Northside Park near the beach has a long walking trail to stroll with your puppies. 
The Ocean City Fishing Pier here is MD's only dog-friendly fishing area. The Isle of Wight is near the beach and is famous for wildlife conservation. Other dog-friendly destinations in Ocean City are Ocean City Dog Playground and Assateague National Seashore.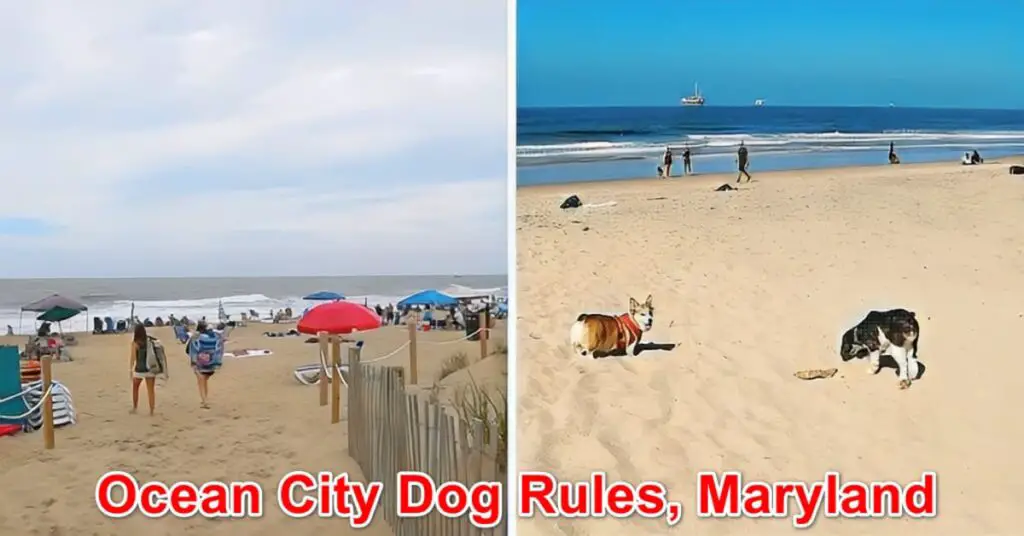 Ocean City Dog Rules
Pets are allowed on the beach between October 1 to April 30. 
Dog entry on the beach is restricted during summer. 
Dogs are allowed in the Assateague National Seashore Park all around the year. 
Entry to state park beaches is allowed only during specific periods of the year. 
Pets must always be leashed while on the beach.
Dog parents are responsible for removing their pets' waste from the beach.
The Ocean City Dog Playground is ideal for dogs to run and play well.  
Visitors can get the help of veterinarian offices located here for any healthcare treatments for their pets. 
About Ocean City Dog Playground, Maryland
The Ocean City Dog Playground is a fully fenced park for dogs to play in unleashed conditions. It has several amenities like a pavilion, yard hydrants, benches, and doggie pools. There is also a pet waste disposal station for the ease of dog owners.
This park has two separate areas: the open dog area and the small dog area. The open dog area is suitable for active and playful dogs. The small dog area is preferable for dogs weighing 28 pounds and below. 
Address: 502 94th St. Ocean City, Maryland 
Ocean City Dog Playground Pass
Dog parents must get an entry pass to take their pets to Ocean City Dog Playground. The pass can be obtained from the Northside Park office by submitting proper vaccination records and a rabies certificate from a veterinarian. The price of the entry pass varies with the number of days applied for permission.
The same pass is refundable if returned to the Northside Park office. This pass is renewable via phone when proper documents are submitted. 
How to Reach Ocean City Beach, MD
By Airplane: The Nearest airport to Ocean City Beach is the Salisbury (SBY) Airport, which is 23.6 miles away. 
By Train: Transit Ctr – 12848 Ocean Gtwy is the railway junction near the beach. 
By Bus: S5- Coastal Hwy at 5th Street, N4- Coastal Hwy at 4th Street, and N5- Coastal Hwy at 5th Street near Ocean City Beach bus stops. 
About Ocean City Beach, Maryland 
Ocean City Beach is a sandy beach spread over 10 miles. There are good lodging options available in the downtown beach areas. The downtown beach is also a hotspot for fishing and swimming. The midtown beach area is where people can see a beautiful sunset view. 
The North Ocean City beach is known for its condo buildings, and it is called "Condo Row." The Assateague Island near the beach is famous for camping, surfing, and fishing. There are many street parking available on the beach in the north direction.  
Parking: Pay Parking by Beach Plaza and Ocean City Municipal Parking. 
Things to do: Visit Trimper Rides of Ocean City, Ocean City Boardwalk
Dog-Friendly Restaurants: Macky's Bayside Bar & Grill, 45th Street Taphouse Bar & Grille, and Marina Deck Restaurant.
Beach Hours: 6 AM – 10 PM
Rentals: Lazy Whale 36, Ocean Terrace Family Apartments, Southern Comfort – One-Bedroom Apartment
Address: 698 N Atlantic Ave, Ocean City, MD 21842, USA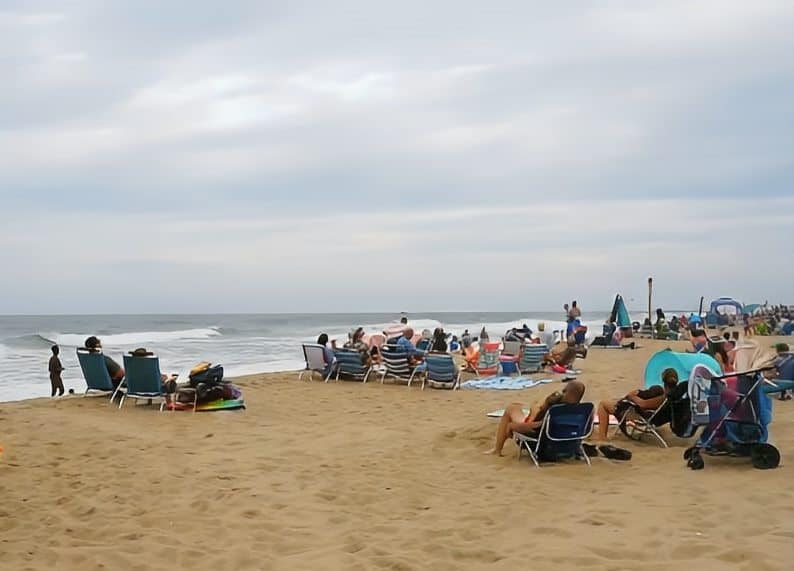 Ocean City Beach Rules
The beach is free to use, requiring no beach tags. 
Activities like ball playing, frisbee throwing, and leaving kites are banned on the beach between 9 AM to 5.30 PM from May 30 to September 15.
Glass Containers and alcohol usage are prohibited here. 
Skimboarding and surfing are restricted from 10 AM to 5.30 PM on the beach
Surf fishing is allowed, but people should maintain 50 feet distance from swimmers. 
The Ocean Boardwalk is smoke-free, and designated smoking areas are separate on the beach. 
Horse riding is available during early spring and winter.  
Conclusion
The Ocean City Dog Rules are framed in favor of the visitors and their pets to make their beach visit a memory. Many pet-friendly hotels and restaurants around the beach offer comfortable accommodations and food for canines.
Dog Rules articles:-